Results
Keyword: Breitling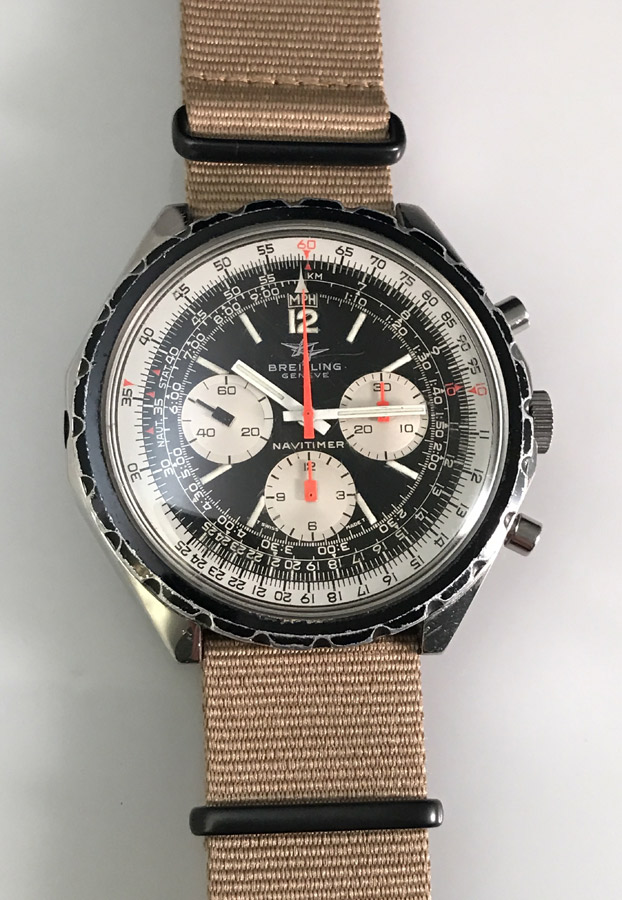 Breitling Navitimer 11525
These watches were developed specifically for pilots. The word Navitimer is a combination of "Navigation" and "Timer". The Navitimer 11525 was manufactured in 1967 and is the ideal watch for a Breitling aficionado.
Article No: 6908UXCMMTUC
Model: Navitimer
Year: 1967
Learn More
Breitling Navtimer 809 with Leather Strap
Breitling's are without a doubt the most important aerial focused watches, and the Navitimer remains a complete icon. The reference 809 comes with a beautiful leather strap while the case, dial, and details are in top condition.
Article No: 7080DSCMLQC
Model: Navitimer
Year:
Learn More